Energetický úsporná rada ventilátorov VORTICE ES (Energy Saving)
Řada ventilátorů Vortice Vort Quadro ES je doplňkem úspěšné řady radiálních ventilátorů Vort Quadro, která byla oceněna mnoha designovými oceněními po celém světě. Ventilátory Quadro ES jsou výjimečné svou nízkou spotřebou elektrické energie, která činí pouze 8 wattů při nízkých otáčkách a jen 18 wattů při otáčkách vysokých. Možnosti umístnění ventilátorů na stěnu, na strop, resp. modely s označením "I" pro zabudování do stěny, nebo podhledu, dávají široký prostor použití dle požadavků instalace, který ještě rozšiřuje krytí IPX4 – ochrana proti stříkající vodě, tedy zcela bezpečná instalace do koupelen. Dvojitá izolace chrání vnitřek ventilátoru, který ukrývá motor s kluznými ložisky s vysokou životností, dosažené díky bronzové vložce.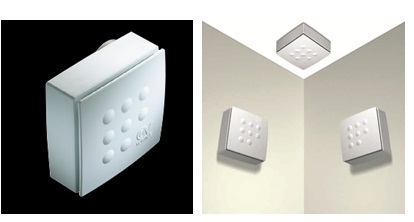 Samozřejmostí je verze s označením T, tedy s časovým doběhem, s nastavitelnou délkou doběhu pro dokonalou výměnu vzduchu, případně zbavení se vlhkosti v daném prostoru. Ventilátory Vort Quadro ES I pro zabudování do stěny nebo podhledu navyše disponují i doplňkovým bočním sáním, které umožňuje odtah z druhé místnosti současně, případně přímo z toalety (s vhodným systémem). Radiální ventilátor uvnitř Vort Quadra, vytváří proud vzduchu s vysokým tlakem, kterému nedělá problém překonat i potrubí velkých délek a převýšení několika metrů, což je nesmírná výhoda oproti ventilátorům axiálním. Samočinná zpětná klapka zaručí ochranu prostoru proti zpětnému návratu znečištěného vzduchu a slouží jako spolehlivý nástroj proti únikům tepla z místnosti.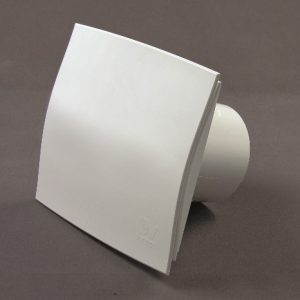 Dalším v řade úsporných ventilátorů je axiální ventilátor Vort Notus (obr.nad), který je navržen pro nepřetržité odvětrávaní místností, a to buď ve vyhotovení nástěnném, stropním, nebo jako potrubní verze. Vysoko efektivní bezkartáčový, elektronikou ovládaný motor umožňuje automatické nastavení otáček dle tlakové ztráty v potrubí a potřeb odvětrávané místnosti. Časový doběh, samozhášecí V0 – ABS plast, kuličková ložiska a spotřeba elektrické energie od 1,5 wattů splní požadavky i nejnáročnějšího uživatele.
Dalším členem v kategorii ES je potrubní ventilátor Vortice Lineo ES, který zaujme nejen svým provedením, ale také parametry. Tento diagonální ventilátor se spotřebou elektrické energie jen 18 wattů při maximálních otáčkách a neuvěřitelných 8 wattů při minimálních otáčkách doplňují kuličková ložiska a bezkartáčový EC motor, což zaručuje bezporuchový provoz pro minimálně 30.000 hodin. Při použití ventilátoru několik hodin denně to znamená desítky let bezproblémového využívání. Vortice Lineo ES doplňuje řadu Lineo, která v rozmezí výkonů 155 – 2300 m3/h pokrývá širokou škálu potřeb pro odvětrání vzduchu. Tyto ventilátory volitelně disponují zabudovaným časovým doběhem (T) a vyhotovením v nízkohlučné verzi (Q). Standardem je také konstrukce ze samozhášecího plastu V0, který garantuje nejvyšší možnou ochranu proti požáru.  Konstrukce Linea je speciálně navržena tak, aby bylo možné co nejsnadnější rozložení zařízení v případě čištění a přístupu k vnitřní části. Vortice Lineo je možné instalovat sériově nebo paralelně pro pokrytí všech jak výkonových tak prostorových potřeb a to i díky standardnímu dvouotáčkovému vyhotovení všech typů v nabídce.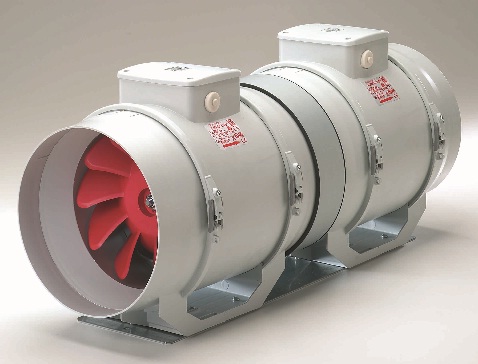 Tomáš Bokros, B.A., obchodně-technický zástupce, KLIMAVEX CZ a.s